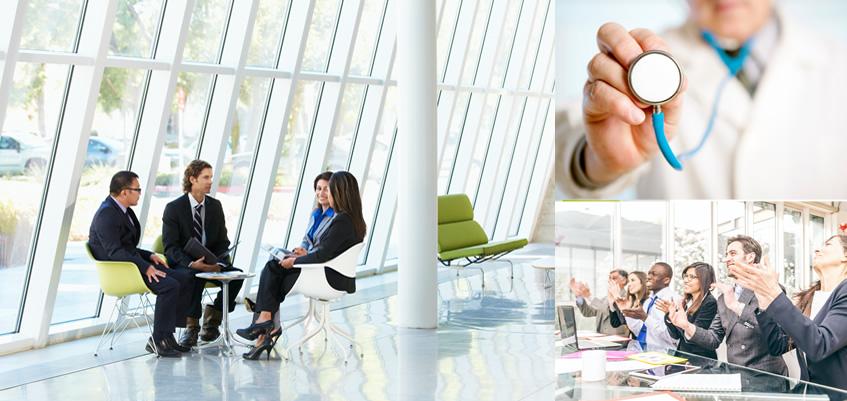 Staff Communication
Our company has issued "Staff Recommendation Regulations" as the guidance for our staff to freely express their comments for our management system or for improvement. Such communication channels include but not limited to the manners as below:
Expression through employee welfare committee according to our "Employee Welfare Committee Management Regulations".
Expression through case proposal with recommendations of improvement according to our "Improvement Proposal Enforcement Regulations".
Expression through regular meetings to supervisors who can report through management ladders or who can propose at the supervisor's meeting for discussion.
Expression through writing comments that can be collected from comment box and then be responded at weekly meetings after approval from our management level.
For troubles such as sexual harassment during work, comment box is recommended for reporting of such circumstances. If such trouble is verified after investigation, we would respond according to our "Rewards and Punishments Regulations".
Health Examination
Our company has issued "H.S.E. Management Regulations" according to "Labor Safety and Health Act" and "Labor Safety and Health Management and Self-inspection Regulations". Besides, our employees have to take regular general health examination and special health examination if engaged in hazardous work. Furthermore, the outcomes of such examinations have to be under analysis and monitoring as necessary if an abnormality is verified.
Year-end Bonus and Profit Sharing Bonus
We offer year-end bonus based on profitability. Additionally, according to internal regulations, we offer profit sharing bonus based on the company's performances every four months.
Group insurance
In addition to statutory labor insurance, national health insurance, we provide group insurance depend on the different type of work for better protection of employees' life.
Staff's Welfare Committee
n order to advance our staff's welfare, our company has established employee welfare committee according to our "Employee Welfare Committee Management Regulations". Also, we are always distributing of certain percentages upon our foundation capital, operation revenue status, individual salaries and sales from rejects to be the resources as our welfare funds. Such welfare funds are in expense only for welfare purpose to support all kinds of welfare items for our staff. The functions of our employee welfare committee include:
Approval and promotion of our staff's welfare.。
Promotion and management of club activities as staff's welfare.
Communication and coordination of comments from our staff.
Gifts for Moon Festivals.
Gifts, including cash gifts, for birthday.
Cooperation with our company for all kinds of entertainment activities.
Host or sponsorship of domestic tourism.
Cash gifts as celebration or consolation of personal life occasions, such as wedding or funerals, etc.
Purchases of activity facilities for entertainment or sports.
Loan from welfare funds.
Consolation for occasions such as injuries or hospitalization.
Purchases of books and magazines for our library.
Management of education and training.
Subsidiary for scholarship.
Subsidiary for scholarship.
Our company regards our staff as our significant assets and we also emphasize staff training. In addition to compliance with Labor Standards Act and related laws/regulations, we also have plans for staff's career development and offer courses for them to advance their own competency through a complete welfare system. We hope that we can satisfy the needs of our staff through a complete education & training system and learning platforms. Our company can therefore upgrade our competency on the markets from the most fundamental elements as a result.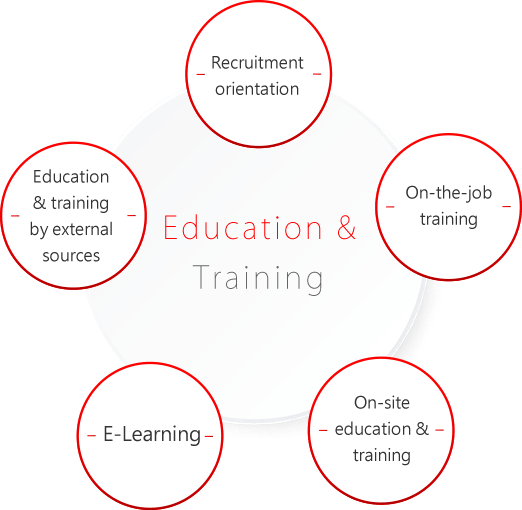 Our education & training channels include: recruitment orientation, on-the-job training, on-site education & training, education & training by external sources, and E-Learning.
Retirement system
Our retirement policy is set according to the Labor Standards Act and Labor Pension Act.