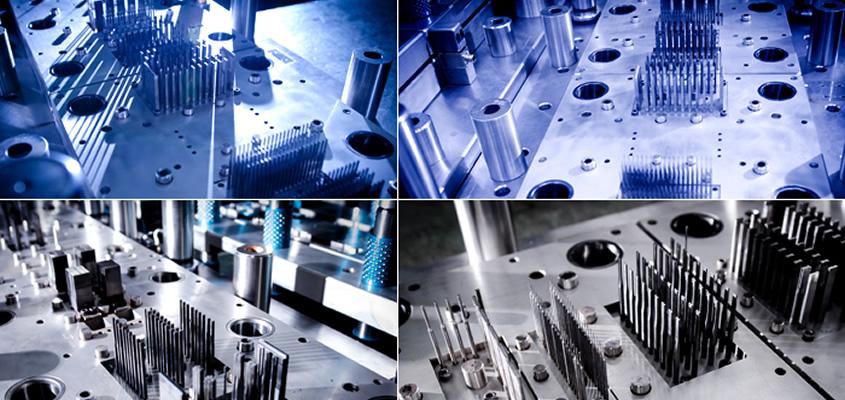 For customer satisfaction, our R&D team has achieved the strategy of "Vertical Integration and Horizontal Professional Cooperation" for a combination of our group's internal skill and related resources to create unique competence and provide service that includes collaborative design, precise mold design & processing, and abnormality analysis, etc. We offer the most professional opinion to our customers by creating the most value with the least cost. Therefore, we can create more profits and grow with our customers.
Collaborative Design
In this fast changing era of electronic products, we have constantly created new values for our products and our customers regarding various requirements from different customers. For the purpose of helping our customers in upgrading their market competence, our R&D team has established a good communication platform by integration of our internal resources. We have built a channel that can directly communicate with our customers starting from the phase of developing new products, and then help our customers to progress from product design, process design, reliability and feasibility evaluation, till cost analysis. In addition, with combination of professional knowledge and experience of all of our segments, we can reduce the time of mold trial failure, lower mold costs, shorten development schedule, and upgrade our production efficiency.
Precise Mold/Tooling Design & Processing
Precise mold development is our core competence to maintain our advantages. We have a professional team who is exclusively responsible for handling professional jobs and has abilities in mold development from its design, processing, assembly, testing, and maintenance. The advanced technology and best facilities are our guarantee of quality. Besides, with overall control of R&D progress by our project engineers, our customers can receive the best quality products without any risk of high cost or late delivery.
Our R&D segment has recruited many mold design professionals. They have become the biggest advantage of our competence. With many years of mold design experience and team work, we develop our molds by considering quality enhancements, lower costs, and development schedules so that we can develop new molds to satisfy the requirements of our customers in a short period of time.
Precise Mold/Tooling Processing

 
Our plants are equipped with various high precision processing facilities that have formed a complete mold manufacturing system including miller, precision surface grinder, drilling EDM, wire EDM, and optical grinder, etc. Our processing ability has reached a precision within a tolerance of +/-0.002mm. Furthermore, we can finish the production within our plants for mold components from raw material procurement till the final stamping products. As a result, we can fully control its development progress and process quality and also solve any problems in a short period of time. Thereby, we have reached more efficiency for our mold development.
Mold/Tooling Assembly and Test
We have established an independent professional mold segment and also set up standard flows that can streamline the assembly procedure and can reach consistence and standardization for such work. Besides, we have a mold assembly team formed by excellent professionals who have more than ten years experience, and who can fully control our assembly work flows and achieve the highest quality process within minimal working time.
Mold maintenance is the most basic management to extend the life cycle of molds. We regard daily maintenance as one of key elements for a guarantee of stable quality. To assure stable quality of mass production, we have established an independent professional mold segment, and with their professional knowledge and experience, they can promptly exclude mold production issues and keep our mold production conditions in highest quality.
Analysis and Improvement of Abnormalitie
Prouducing products with the best quality is always our goal. With 30 years of solid experience in the electronics field, our skilled professionals will provide you with the highest level of service. Our updated facilities, integrated systems, and active tracking provide the best service quality to help our customers for mass production in a minimal time span. We test all our products and samples for abnormality before we deliver them to our clients to ensure product superiority.