Quality is an expression of our character and a level of high reliability to our custimers.
We have applied related training to advance our staff's competence and thus they can understand the importance of quality from the bottom of their hearts and strictly carry out the quality requirements. We can also fully understand customers' requirements through detailed communication and advance our efficiency and effectiveness through supervision and measurement. Therefore, we can always provide reliable products to our customers.
Quality Management System
We have never stopped thinking of upgrading our quality. With the concept of continuous improvement and process approach, we can always provide reliable products under our control and monitoring from supplier management, incoming material inspection, manufacturing process, reliability test, and shipment inspection system, etc.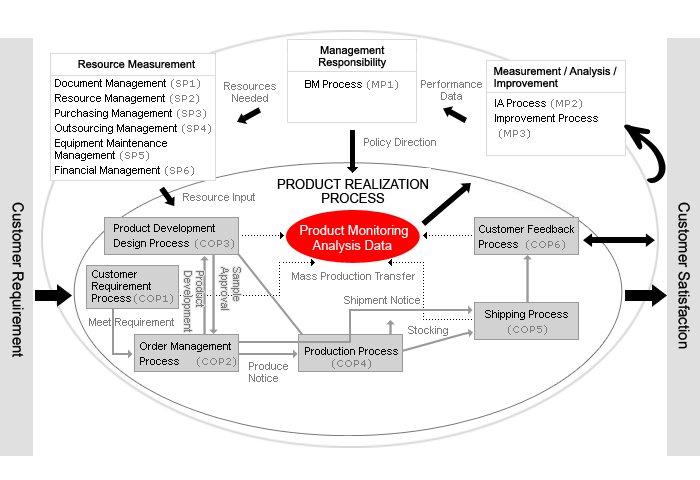 Management System certification
In addition to response to market changes and our customers' requirements, we also have certified approval with international standard management system, including ISO 9001:2015, ISO 14001:2015, IATF 16949:2016, and ISO 45001:2018, etc. We not only establish our management system with advanced technology, but also aim to exceed customers' expectations through continuous improvement.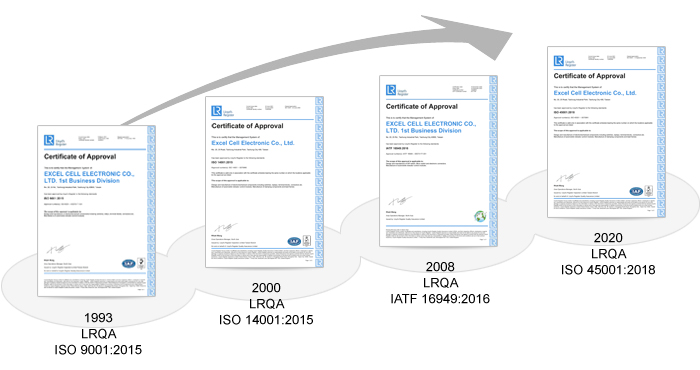 Green & Safety product certification
We have dedicated ourselves to develop green and safety products, with many certificates approvals of GP from leading companies such as ASUS, SAMSUNG, Panasonic(Zhuhai), Canon, SONY(Suzhou), and ICOM, etc, and with many certificates of safety approvals including UL, TUV, VDE, SEMKO, ENEC, and CQC, etc.

We always set up missions and quality requirements with precise indications from product design to mass production. In addition, we also follow quality engineering management and product verification, from supplier management till shipment inspection, to assure our product quality by excluding of abnormality through electrical test, hazardous substance test, and reliability test, etc.
Electrical Feature Test (Dielectric Strength Test, Insulation Test, Conduction Test, Resistance Test)

Hazardous Substances Test (RoHS)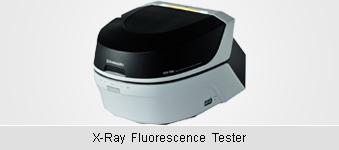 Reliability Test ( Life Tester、Vapor aging tester、Solder heat resistance and adhesion test、Brine spray tester、Vibration tester )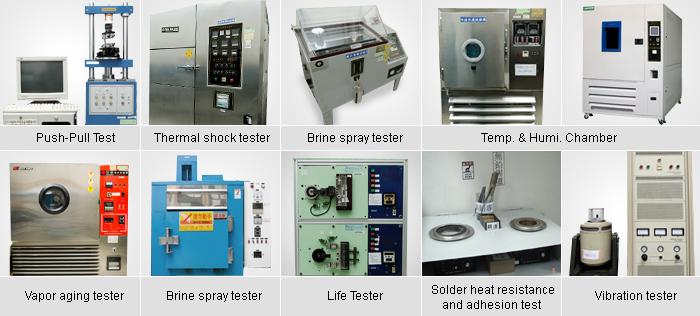 Precision measurement equipment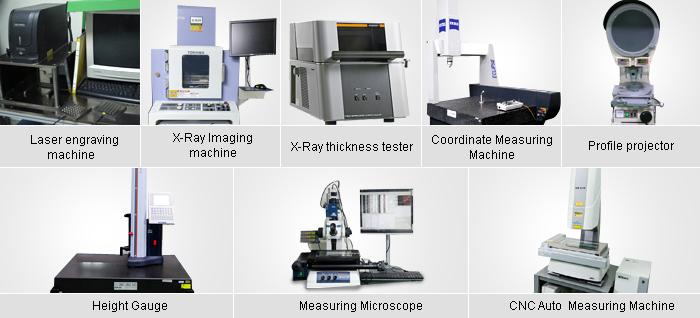 Quality Ability(Stamping Process)
Measure Tolerance of Tool Parts: ±0.5 um:± 0.0005 mm ( Measure Tolerance of Tool Parts : ±0.0005 mm )
Measure Tolerance of Production Parts:± 0.002 mm ( Measure Tolerance of L/F: ± 0.002 mm )
Cpk of Critical Dimensions:Cpk > 1.67( Cpk of Critical Dimensions:Cpk > 1.67 )
Cpk of General Dimensions:Cpk > 1.33 ( Cpk of General Dimensions: Cpk > 1.33)
Critical Dimensions Tolerance Control:± 0.01 mm ( Critical Tolerance Control:± 0.01 mm ( min )
General Dimensions Tolerance Control:± 0.05 mm ( General Tolerance Control: ± 0.05 mm )