Competitive Advantages
Precise Management of P.Q.C.D.


TOSHMS certified eco-friendly process and environment
Adoption of green facilities
Zero contamination of waste water and gas emissions
Creation of eco-friendly process
Creation of eco-friendly process
Recycling and reuse of supplies.
Facility capabilities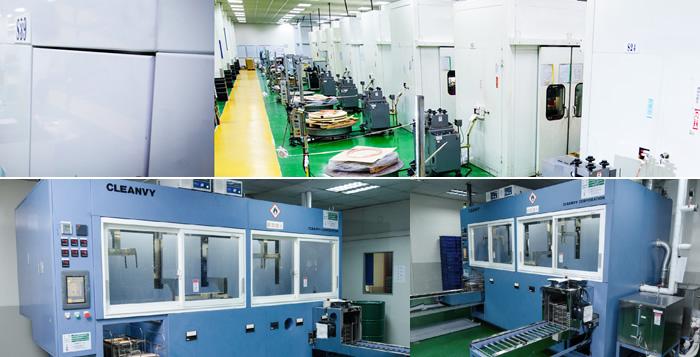 Advanced and high-stable progressive stamping facilities:We adopt Yamada Doby stamping facilities that are imported from Japan
High precision progressive molds.
High precision progressive die molds.
Advanced and automated selective silver's electro-plating production lines
Selective plating with precision in width of a tolerance of +/-0.05mm.
Selective plating with precision in thickness of a tolerance of +15um as the lower limit required for our customers.
Eco-friendly hydrocarbon ultrasonic cleaning machine
Adoption of Toxic-free detergents.
Zero waste liquid emissions with total recycling.
Eco-friendly electrolysis recovery facilities
High economic benefits, including recycling treatment of silver's and copper's electro-plating waste liquid.
Control ability of waste water emission within the plants:COD value less than 600ppm; copper ion content less than 3ppm; silver ion content less than 0.5ppm ; PH values within 5 to 9. We have achieved zero contamination emissions under our waste treatment ability.