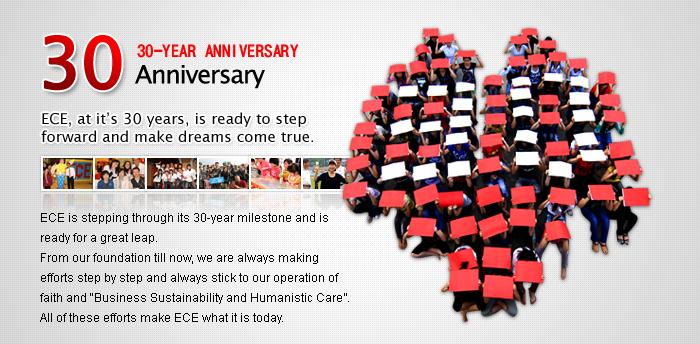 Incentive Tour
No matter if it is blue sky and sea, traditional beauty, or fashion charm, let's forget all of our working stress and enjoy this great moment together. By relaxation and freeing of our minds, we can joyfully enjoy this moment.
The Year End Party
For the coming of the years end once again, we all have another year of experience and wisdoms during the life of this year. ECE comforts our staff's hard work during the year. By offering shows and prize drawing, our staff will definitely welcome the up coming of next year with all of their happiness.
Charity Event – "Famine No More"
Natural disaster, diseases, war, food shortages……… Do you see the helplessness and emptiness from the eyes of those children and adults? They don't know where they can go. With your care and your aid, our world can be a brighter and different place.